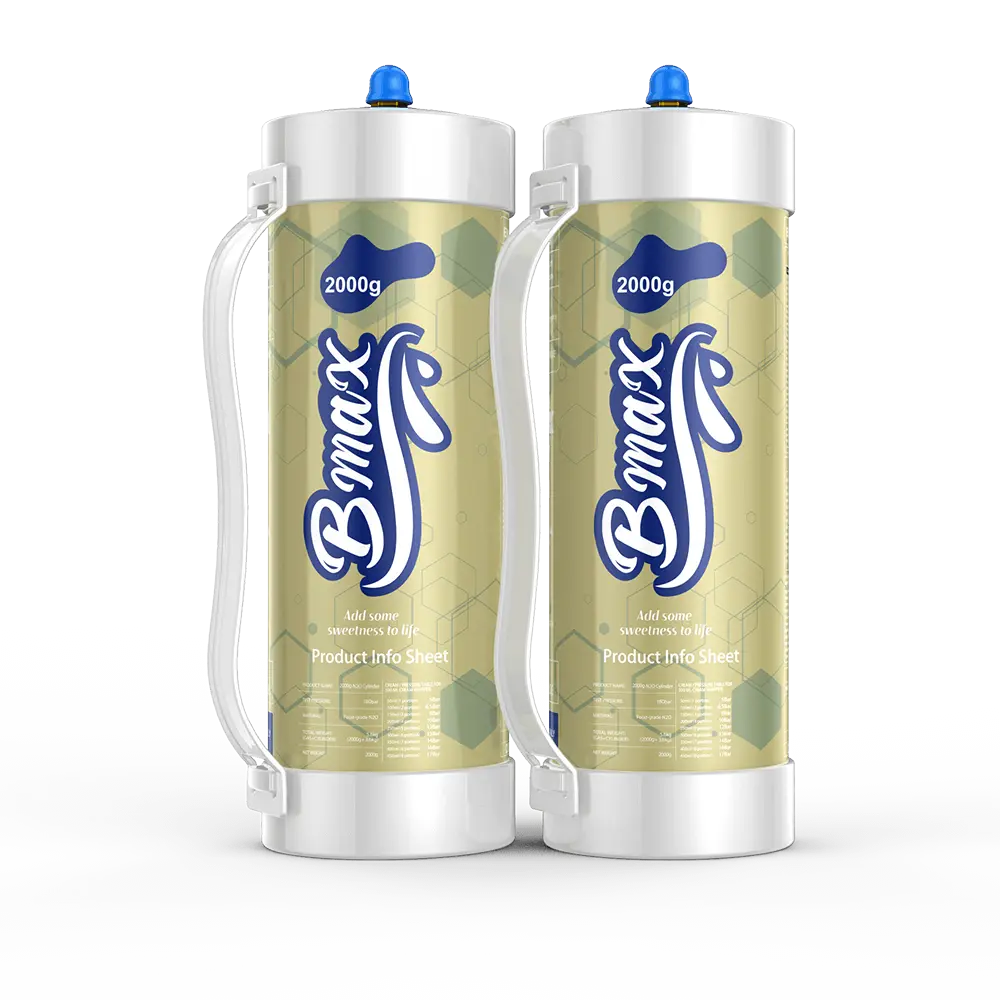 Bmax 3.3L N2O Cream Chargers Nitrous Oxide
Bmax is the largest nitrous oxide gas manufacturer approved by the Chinese government,covering an area of 150,000 m2.
We have the world's most advanced automated production line, which produces 160kg of gas per hour per production line and 10,000 tons capacity per year.
This 2000g cream charger is compatible with every industry standard cream beater through pressure gauge and filling device, allowing you to produce fantastic results in a professional kitchen environment.
These bulk cream chargers are manufactured to the highest standards for bottles, using 100% recycled metal and contain approximately 2000g of food grade N2o. N2o is often used in the food industry because it is odorless, non-flammable and colorless gas that prevents the growth of bacteria, which means it is ideal for the entire catering industry.
It is also an effective food propellant gas in all corners of the globe, especially in the dairy industry.